News
Two WAG projects included in CODAworx 2019 top 100!
We are proud to announce that two of Weingarten Art Group's 2018 Houston public art installations have been included in the CODAawards top 100 list! Our installations "GUST" by Cocolab and "Spatial Chromointerference" by Carlos Cruz-Diez are among the top 100 projects selected by the CODAworx jurors, chosen from 435 project submissions from more than 27 countries.
GUST at Discovery Green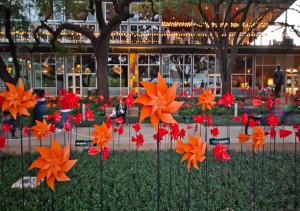 GUST was a kinetic field of color along Discovery Green's Brown Foundation Promenade. Inspired by simple celebrations of community and by folk traditions of hand-made art, GUST provided a joyful gathering place for people to come together, to feel and see the breeze, and to play. This interactive, site-specific artwork was commissioned by the Mexico-City based design collective Cocolab.
Spatial Chromointerference at the Buffalo Bayou Park Cistern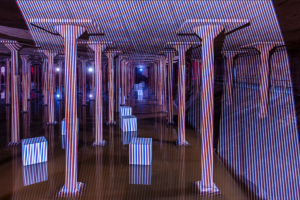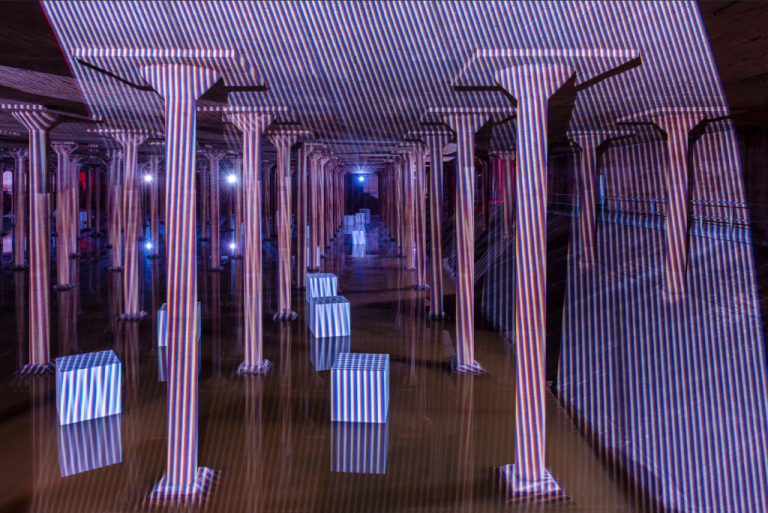 Buffalo Bayou Partnership commissioned famed Franco-Venezuelan artist Carlos Cruz-Diez to create the immersive site-specific installation Spatial Chromointerference for the Buffalo Bayou Park Cistern. This dazzling projection of continuously moving chromatic modules created a space where color became not merely a visual to see but created a space to be experienced.