News
How Artists and Galleries are Giving Back
Art galleries, like many small businesses, are discovering that PPP relief only goes so far. When doors close and exhibitions go online, it's not solely gallery revenue that is put in a precarious situation. For artists, selling their work is often their primary source of income. 
When lockdown first went into effect, Houston-based Inman Gallery did their best to generate online content and advertise, "but it was hard, " says owner Kerry Inman. After the initial shock wore off, Kerry quickly realized that "we NEEDED to get off our butts" and support artists and communities in need. 
The problem was bigger than just sales. "Many of the artists were struggling in their studios – trying to keep moving, keep making. How to feel like you are contributing when the problems are so momentous?" says Kerry.
The connection a gallery has with its artists and clients is everything. That's why Inman Gallery decided to start small, so as to not overwhelm with a big online show. Kerry and her team reached out personally to clients via email, offering links to artworks online. What they shared was smaller in scale and mostly created by artists in the early days of the pandemic. Through these early sales, the gallery generated funds from which they started to donate to local charitable organizations.
For all involved, the connections made through this initiative were uplifting. The gallery, its artists, and their clients felt like they were contributing to something bigger. The non-profits Inman Gallery first supported were Artistrelief.org and the Houston Arts Alliance Houston Arts Relief Fund. And the gallery is now "starting to consider making it a practice to make a donation from sales, rather than just this one time."
Following the success of this first initiative, Inman Gallery and its artists have together launched several more to support organizations and communities impacted by the social, financial, and health crises of the last few months:
Inman Gallery is one of countless galleries and organizations finding innovative ways to support artists and the community at large. If you are looking to build your art collection in this meaningful and rewarding way, please contact us and we can help you on your journey.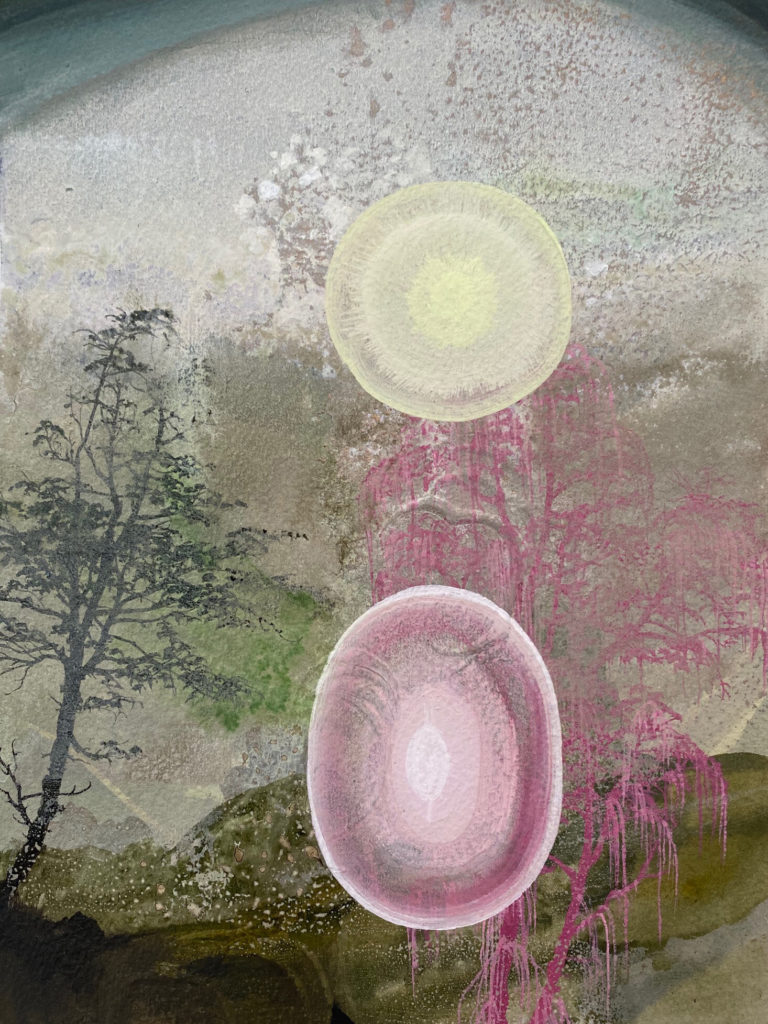 Darren Waterston, "Strange Days no. 40"