Public Art
Friend of the Artist: Interview with Jasmine Zelaya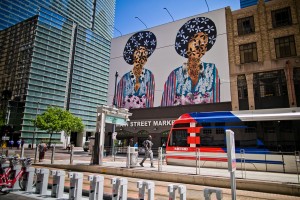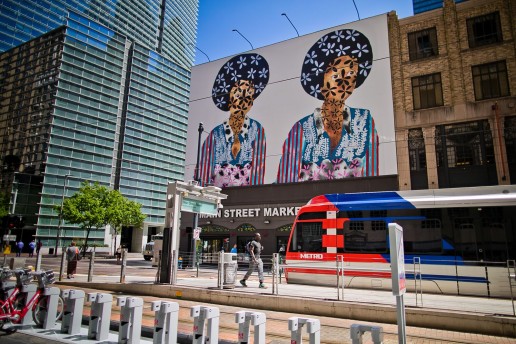 Working with artists is so rewarding, especially when we can help share their vision on the scale of a project like Art Block's Main Street Marque in Downtown Houston.
Painter and founder of I Like Your Work podcast Erika B Hess interviewed Houston artist Jasmine Zelaya in a recent issue of Friend of the Artist. In the interview Hess highlights Twins, Zelaya's 2018 installation as part of Art Blocks Houston's Main Street Marquee.
About the experience Zelaya states:
It is still one of the most surreal experiences I've had to date. Seeing my work as a billboard-sized installation on the exterior of the Main Street Market building in Downtown Houston was monumental for me.  I was incredibly lucky to have worked with the amazing team at Weingarten Art Group in Houston, TX where  Lea, Piper and Ady took every care to make sure the work was not compromised and that I was comfortable with each step in the process.  It was a really positive experience. The original painting was 10" x 14".  After I got a high res scan, it was converted to vinyl strips similar to wallpaper.  I was there to watch some of the installation process as each strip was affixed little by little and readjusted until perfectly straight.
Thank you, Jasmine, for the shout out. We can't wait to see what's next for you!