Acquisitions
A sleek Texas ranch house is elevated with carefully chosen photographs
Where we started: WAG has been working with this Fort Worth based client for several years developing an extensive collection for their corporate space. One of the partners approached us directly to curate a collection for their newly built ranch house located in the North Texas Plains.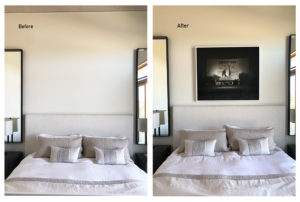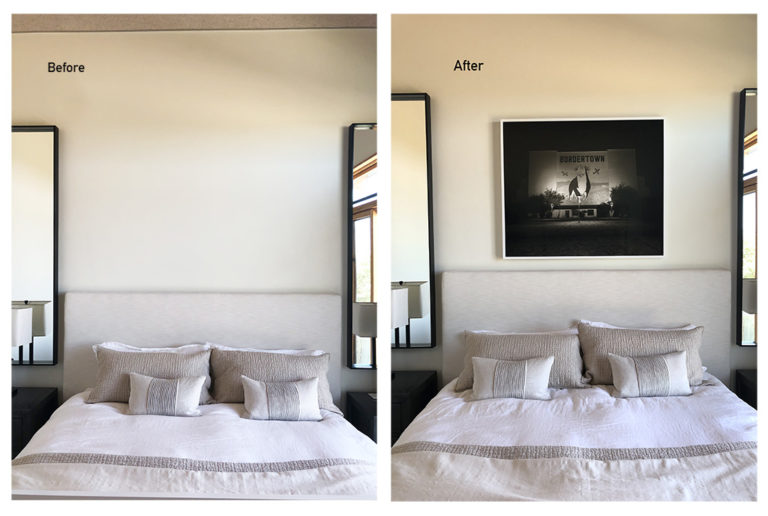 Our process: Taking into consideration the space and the client's aesthetic and close family, Weingarten Art Group recommended a selection of large scale photographs of Drive-In Movie Theaters by Steve Fitch. The client was drawn immediately to the western theme in the photographs and chose a selection of four images to install in their guest house barn. Each image was selected to reflect the personality of their four children – one who is fascinated by the moon, one who has a strong sense of feminism and humor, one who is fiery and tenacious and one who is the stalwart.
WAG Your Wall: Surrounded by modern design elements, warm bright wood, and the Texas landscape, Steve Fitch's photographs center each space and add to the rustic, working ranch home with it's sleek design accents.