News
WAG Wins Three National Outstanding Public Art Project Awards!
We are proud to announce that three of Weingarten Art Group's 2016 Houston public art installations have received Outstanding Public Art Project Awards by Americans for the Arts! Our installations "Enchanted Promenade," "Firmament" and "Trumpet Flower" are among 49 selections honored by the Public Art Network's Year in Review program, which were chosen by a jury from 325 entries submitted from across the country. The jury comprised three independent public art experts who made their selections based on which entries represented the most exemplary, innovative permanent or temporary public art works created or debuted in 2016.
ENCHANTED PROMENADE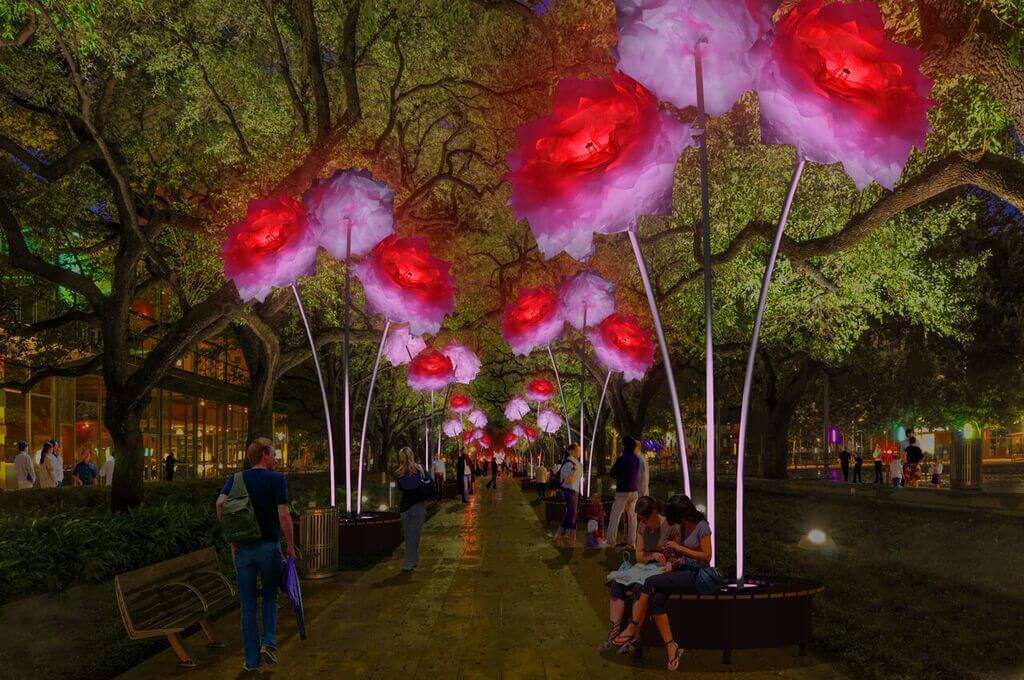 Ten colorful, giant peony bouquets by TILT, a French light and art design studio, lined a broad walkway through Discovery Green. Enchanted Promenade was set along the majestic Brown Promenade from November 2016 to February 2017. The installation came to life through color-changing LED lighting. At night, the stamens grew brighter with a blazing red light that emanated through its petals and scattered warm light throughout. Below the soaring stems, diffused lighting subtly enhanced an inviting seating area for visitors to lounge and enjoy the view.
VIDEO:

MORE ABOUT THIS PROJECT.
SEE OUR PORTFOLIO.
FIRMAMENT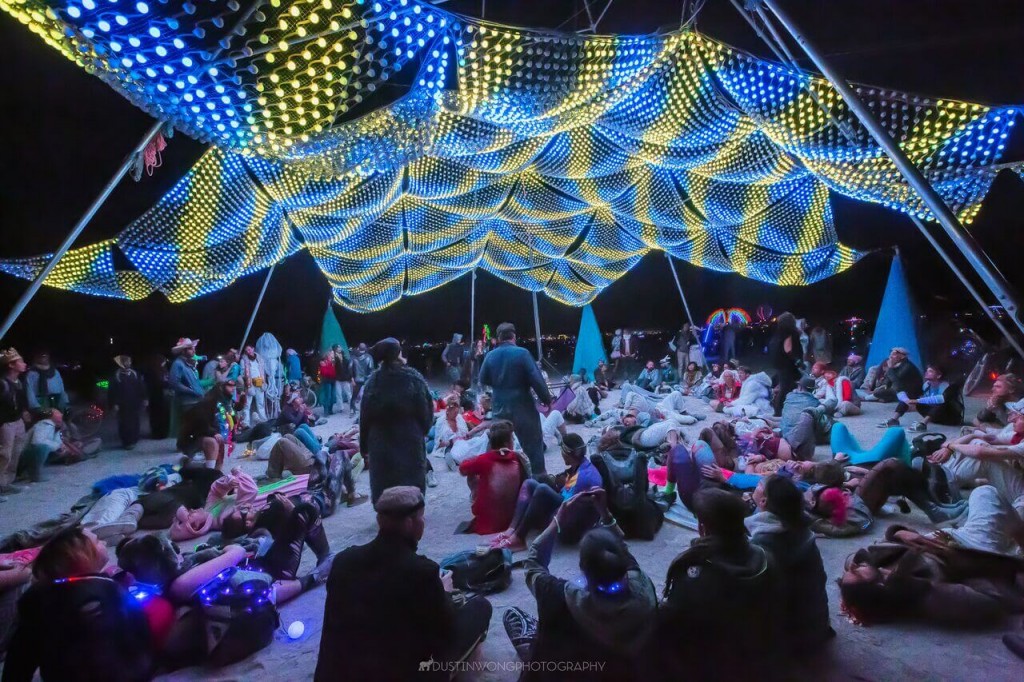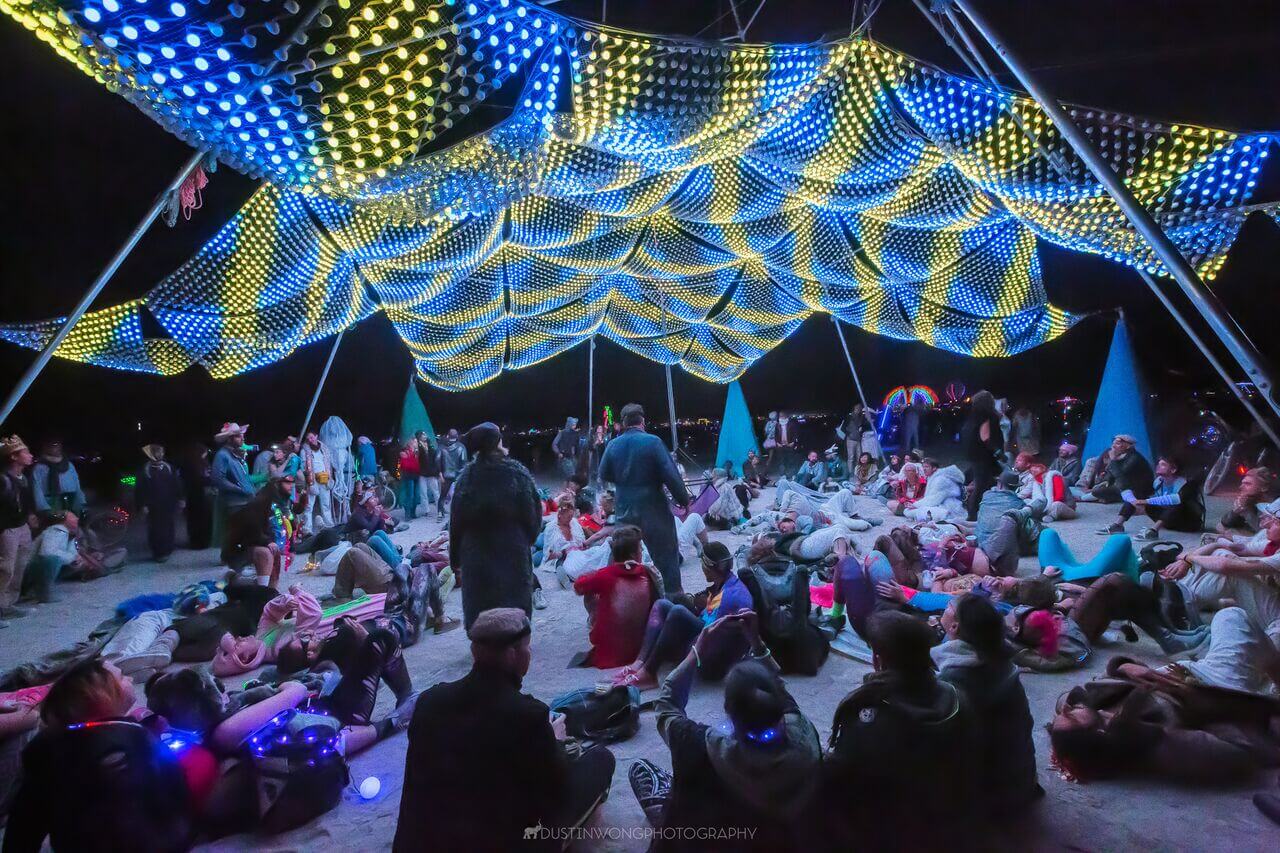 Discovery Green captivated downtown Houston visitors with Firmament, a vibrant canopy of LED lights by acclaimed Burning Man artist Christopher Schardt. Firmament is a 52-foot wide, canopy of 21,600 LED lights, suspended from a 42-foot high aluminum tower. The tower is elevated on six legs forming huge equilateral triangles with the ground. At its pinnacle, a 21" diameter LED ball serves as a beacon and is visible from long distances. Visitors can gather under the structure as the LED lights display celestial, playful, psychedelic and brightly abstract images. A continually changing musical element engages visitors' senses creating an enveloping, comforting, communal environment below.
VIDEO:
MORE ABOUT THIS PROJECT. 
SEE OUR PORTFOLIO.
TRUMPET FLOWER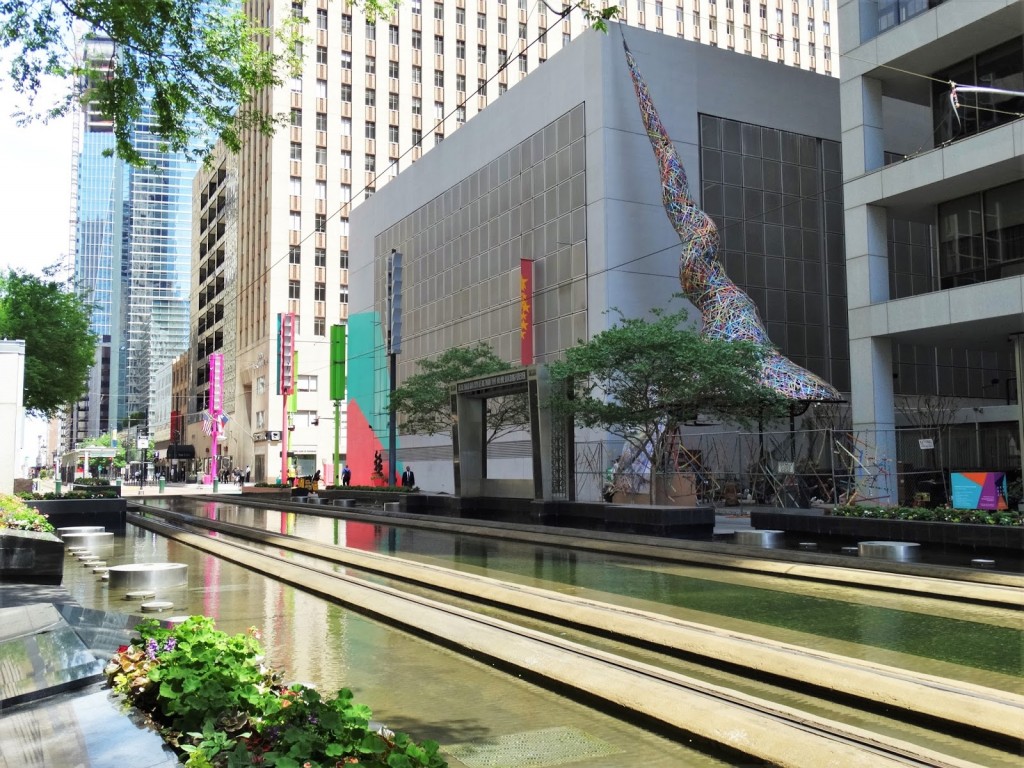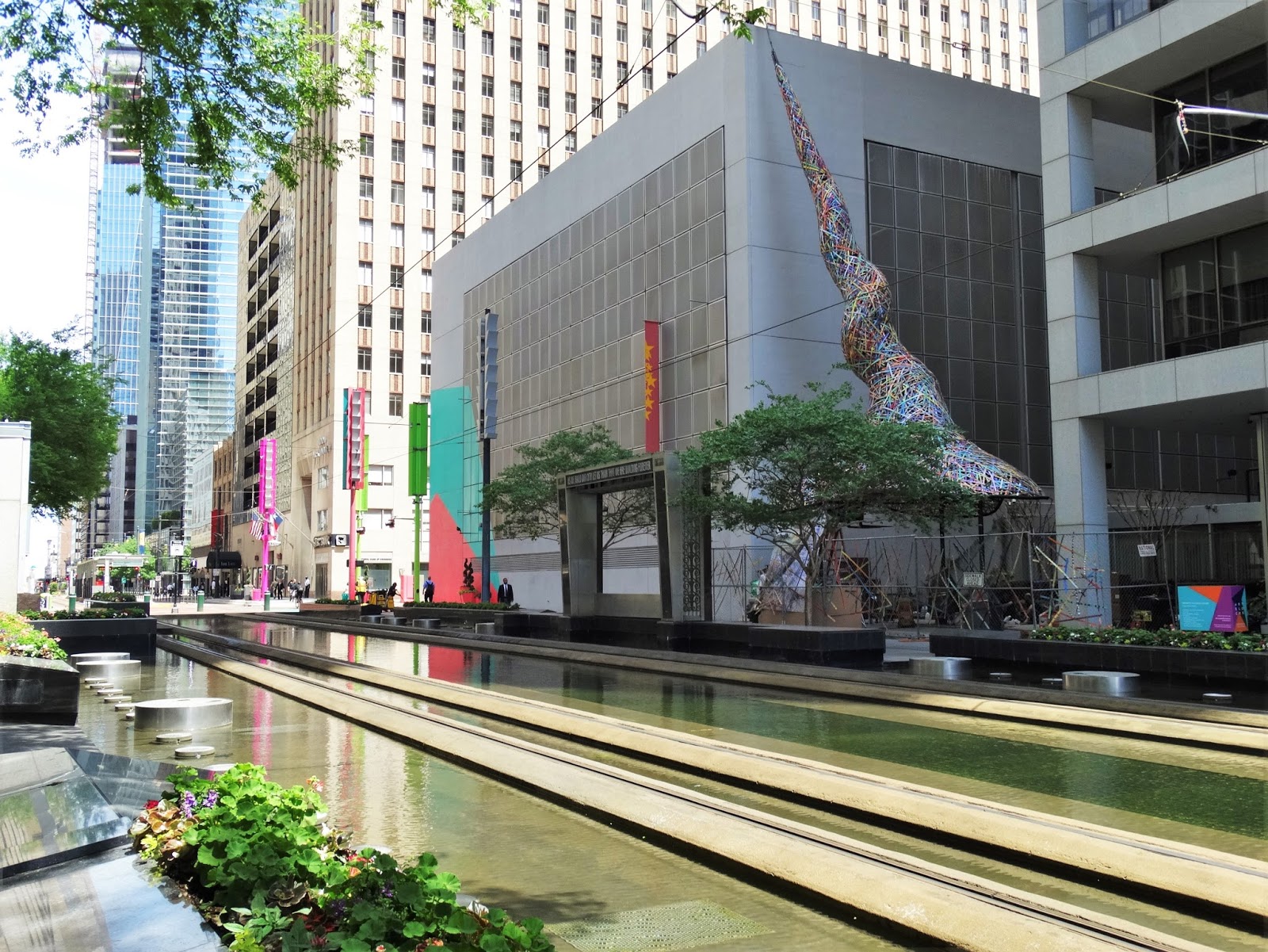 Trumpet Flower is currently a site-integrated commission for Main Street Square in downtown Houston by lead artist Patrick Renner and contributing artists Nick Moser and Kelly O'Brien. The objective was to deliver an unique visual experience with a functional purpose – a shade structure – that draws the attention of viewers and users. The shape was inspired by an inverted trumpet flower and opens down into the area created by the surrounding buildings. The resulting form moved from the tall parking garage wall out into a canopy, resolving into a structural column. Slats of brightly colored recycled wood woven together form the skin of the sculpture, which were painted by the Houston community. Trumpet Flower was commissioned as a part of Art Blocks, a temporary art initiative designed to coincide with improvements along Main Street Square.
VIDEO: