Type

Public

Date

April 2021

Location

Discovery Green
In honor of Earth Day, Discovery Green, Downtown Houston's green oasis, commissioned fourteen murals from local artists to celebrate the diversity of the community, the breadth of its cultures, and the rich natural environment.
This program began with a multi-day live outdoor painting event that was open to the public, and the murals were on view for six months afterward. Brought together to build awareness of our ecological fragility through artwork, the artists sparked conversations both visually and conversationally with the engaged audiences as they painted. The murals (some sized at 8×8 ft and some at 8×10 ft), were arranged into large cube structures and featured work by established street artists, long-time muralists, and emerging artists who had the opportunity to create their very first murals for this event.
Each mural compellingly depicted a glimpse of the Houston we wish to see: from flocks of birds to bountiful gardens, powerful words to moments of human kindness, these paintings reminded those who experienced them that the most simple of choices can make a difference.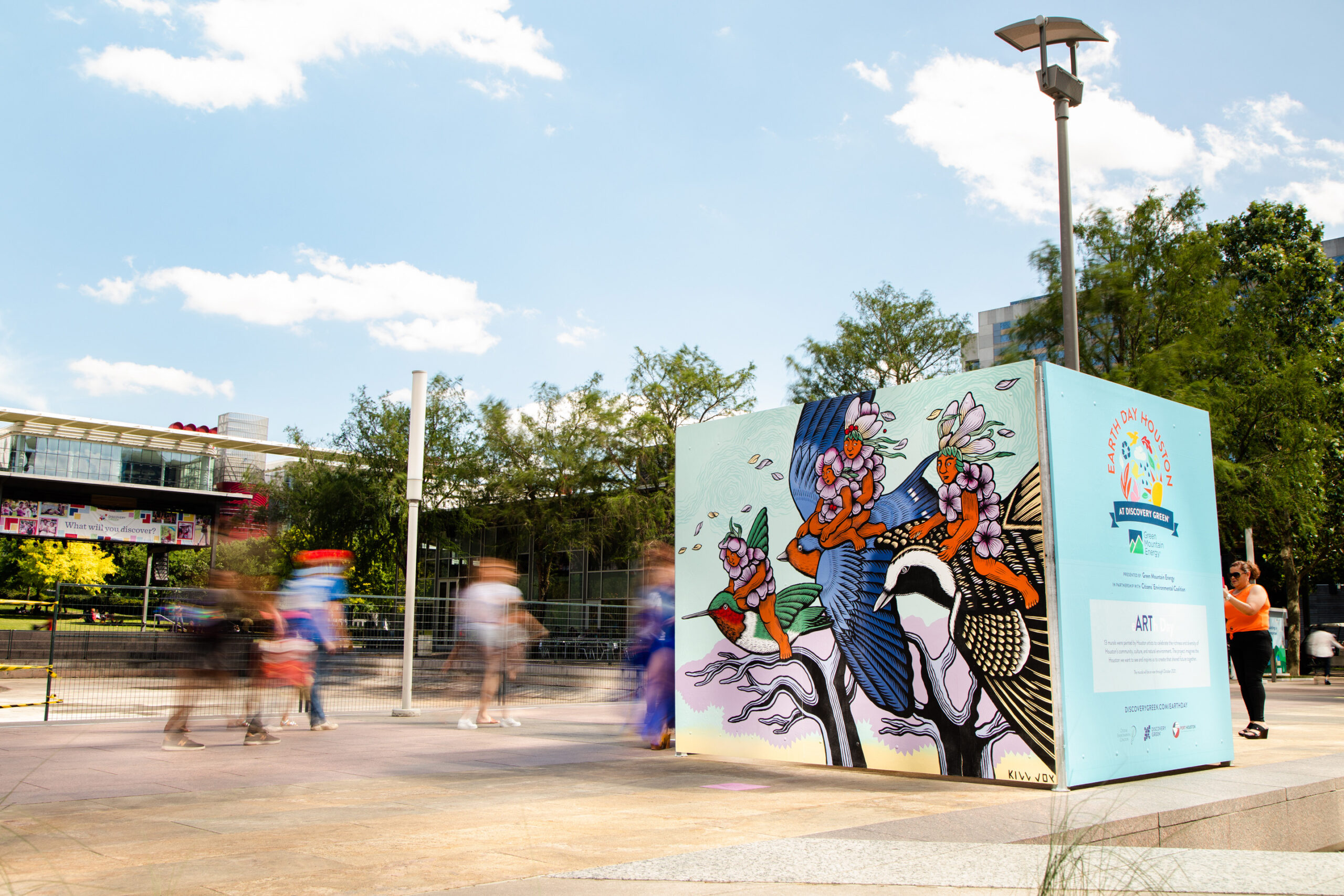 Artists include: Empire, Melissa Aytenfisu, Max Guarnaccia, Amol Saraf, Gelson D. Lemus (w3r3on3), Betirri, Meenr, Usagi Wasabi, Hannah Bull, Kill Joy, DUAL, Renee Martinez, Chelsea Mariah, and Jordana Roteman.