Type

Public

Date

April 2021

Location

Discovery Green
In honor of Earth Day, we commissioned 14 murals from local artists to celebrate the richness and diversity of our community, culture, and natural environment. With the goal of imagining the Houston we want to see and inspiring us to create that shared future together, we sought out artists who would reflect a diversity of perspectives and a deep appreciation for our natural world.
This was the first-ever mural program of this scale for our client Discovery Green and featured a mix of established street artists and muralists alongside emerging artists who created their very first mural for this program. We guided our client through the selection process and managed the program through to completion, including a live outdoor painting event celebrating Earth Day that was open to the public.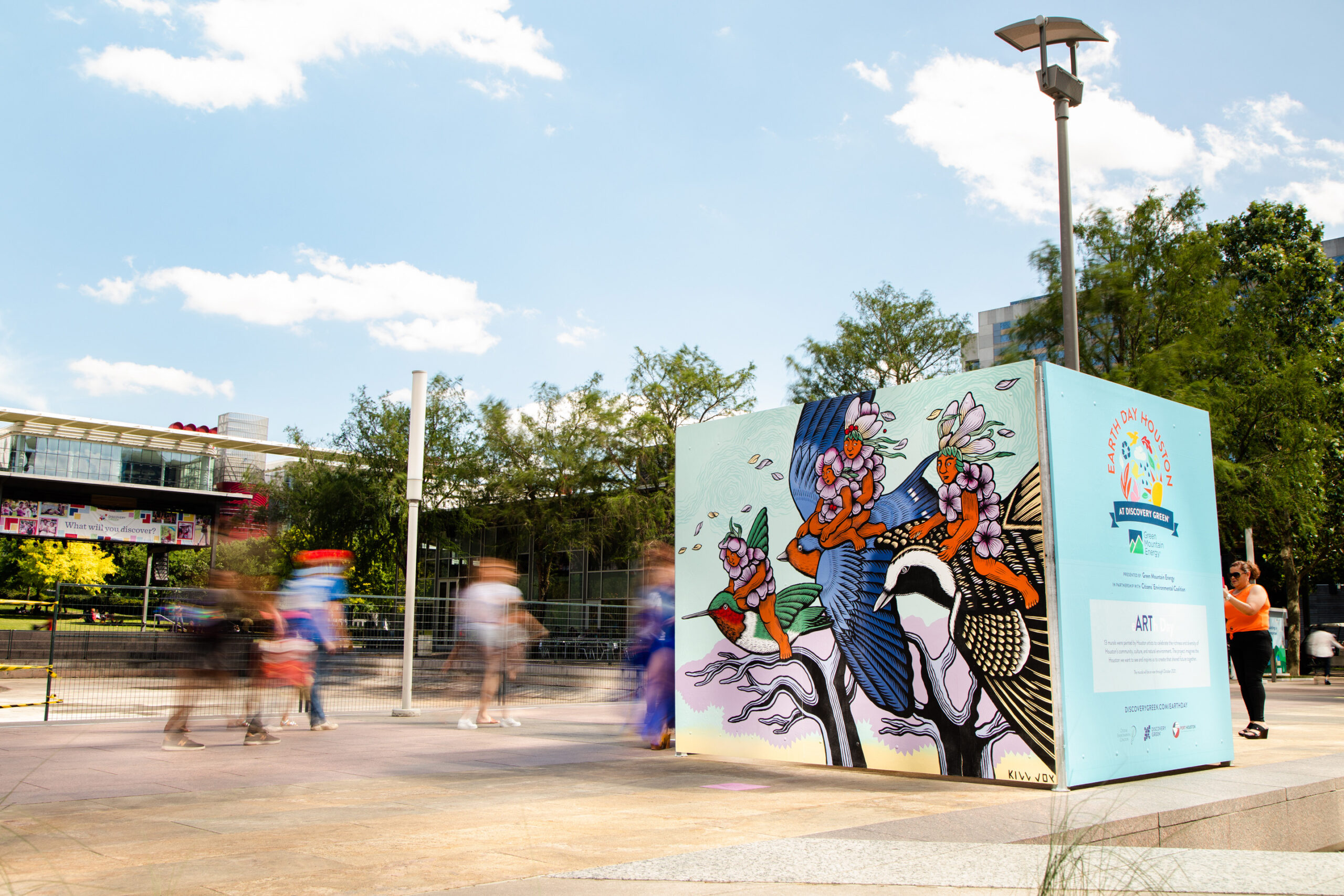 Artists include: Empire, Melissa Aytenfisu, Max Guarnaccia, Amol Saraf, Gelson D. Lemus (w3r3on3), Betirri, Meenr, Usagi Wasabi, Hannah Bull, Kill Joy, DUAL, Renee Martinez, Chelsea Mariah, and Jordana Roteman.