---
When activating a mixed-use space like GreenStreet Downtown, we seek out art that creates a rich experience for a viewer, visit after visit. We're looking for showstoppers that grab your attention but also invite a closer look, rewarding you with a deeper layered meaning. The art is specially considered to renew and inspire your sense of curiosity.
With this objective in mind, we curated 7 engaging projects for GreenStreet's rotating art program. You can catch them on site through April 2021.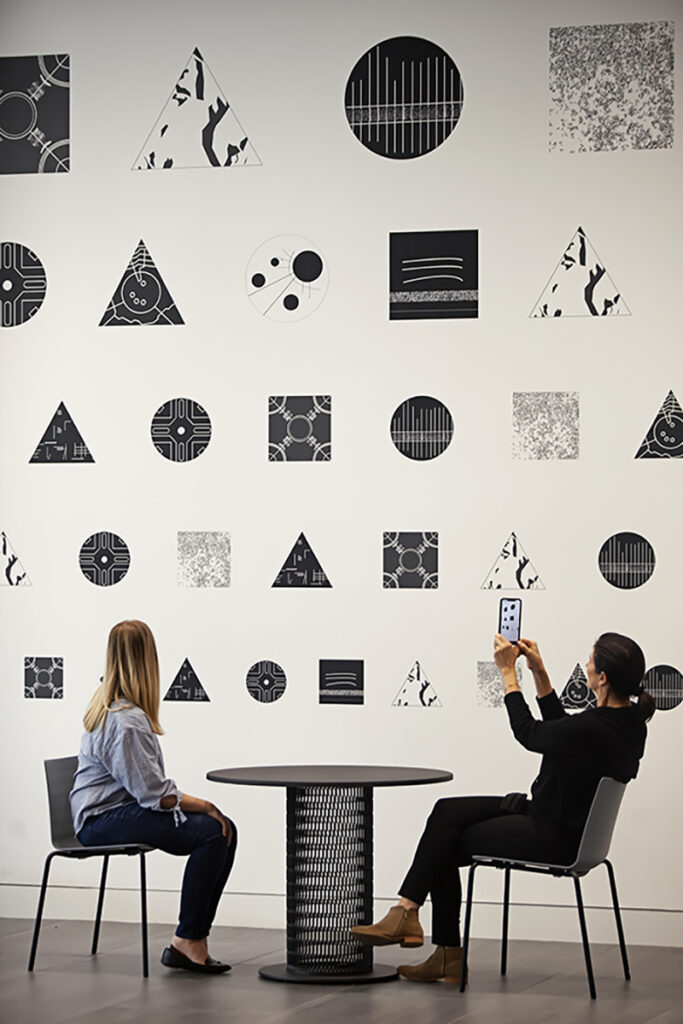 Ascending Focus by FOO/SKOU
A mural that invites you to create music? Doesn't get better than that! Danish artists Foo/Skou created this magical interactive mural that transforms images into sound. Download the app, point your phone at the various symbols, and enjoy making your own spontaneous soundscape!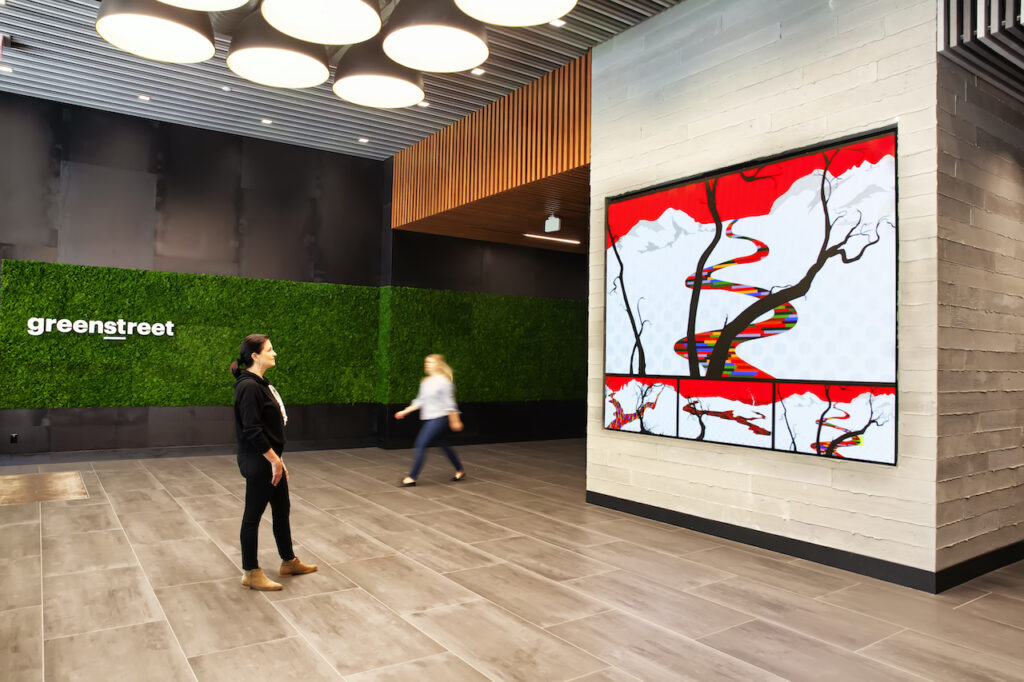 The Fluid and Swell by Chris Doyle
We love partnering with Houston nonprofits like Aurora Picture Show, which specializes in experimental film and video. Aurora and WAG curated this stunning duo of animated videos which explore themes of the natural environment and the digital future.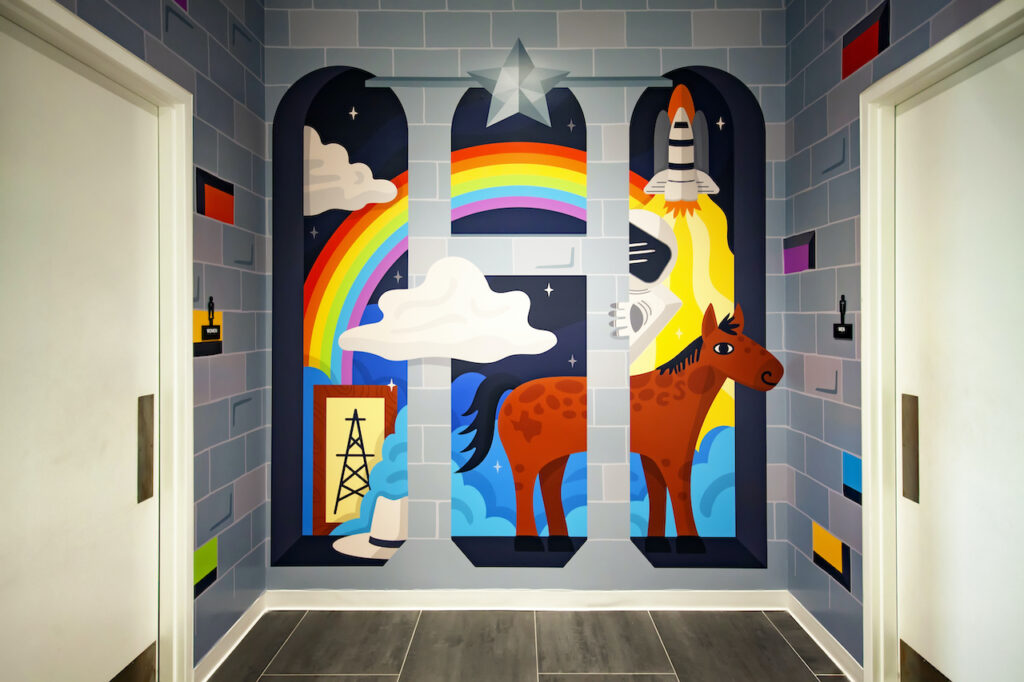 Open, Take a Look by Carra Sykes
With a hint of southern charm, this hallway is transformed into a whimsical portal to another world. Closer examination of the work, however, reveals a window into our own world: the past, present, and future of Houston. Fun fact: Carra was also one of 20 local artists to be featured in our recent project House of Cards at Discovery Green.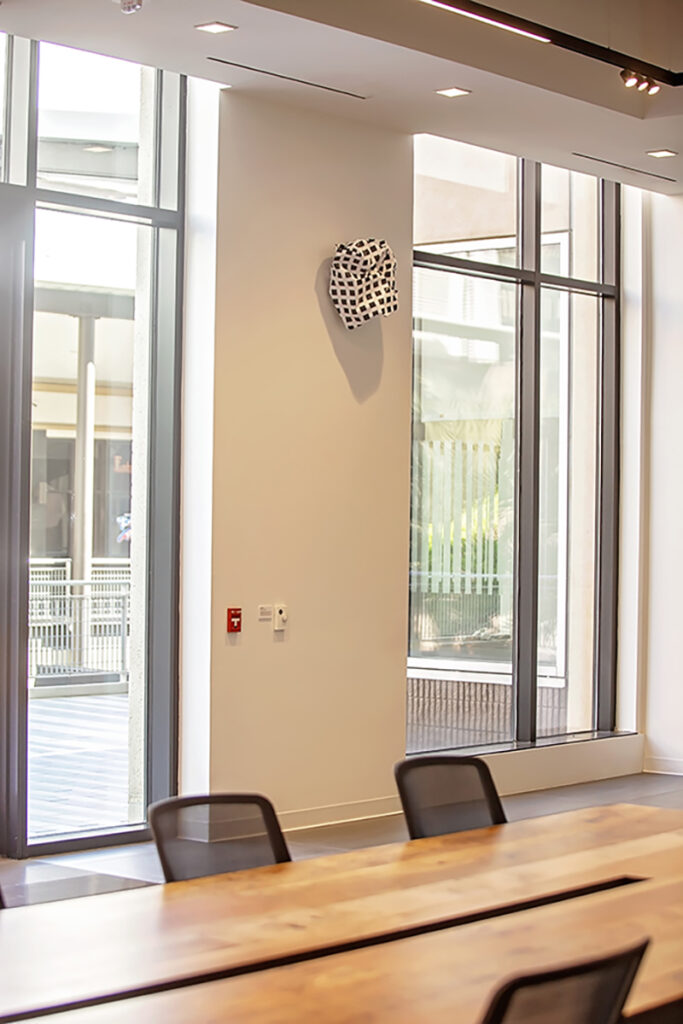 Untitled, 2018 by Esther Stocker
This intricately folded ball of patterned paper adds levity and style to this common area. It's the perfect encapsulation of chaos within order. We rarely get to perch artwork high above the viewer and relished this type of fun presentation.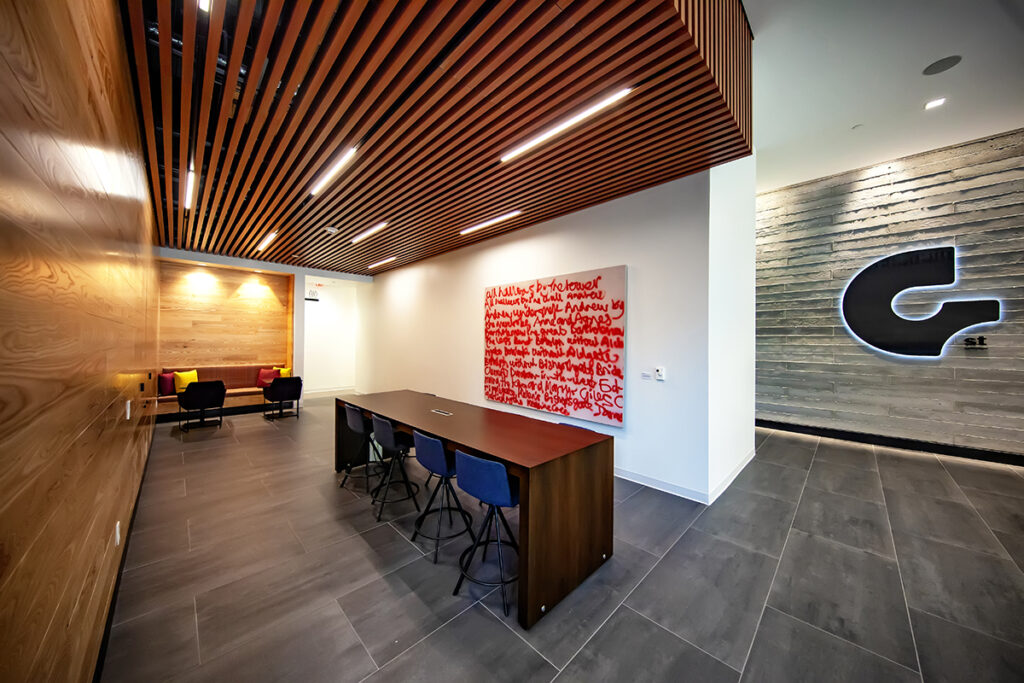 Map, 2014 by Caragh Thuring
At first glance, what appears to be a spray-painted message is actually a written map of churches in London. We love how this artwork feels like an exploration of the artist's existential wanderings through a city.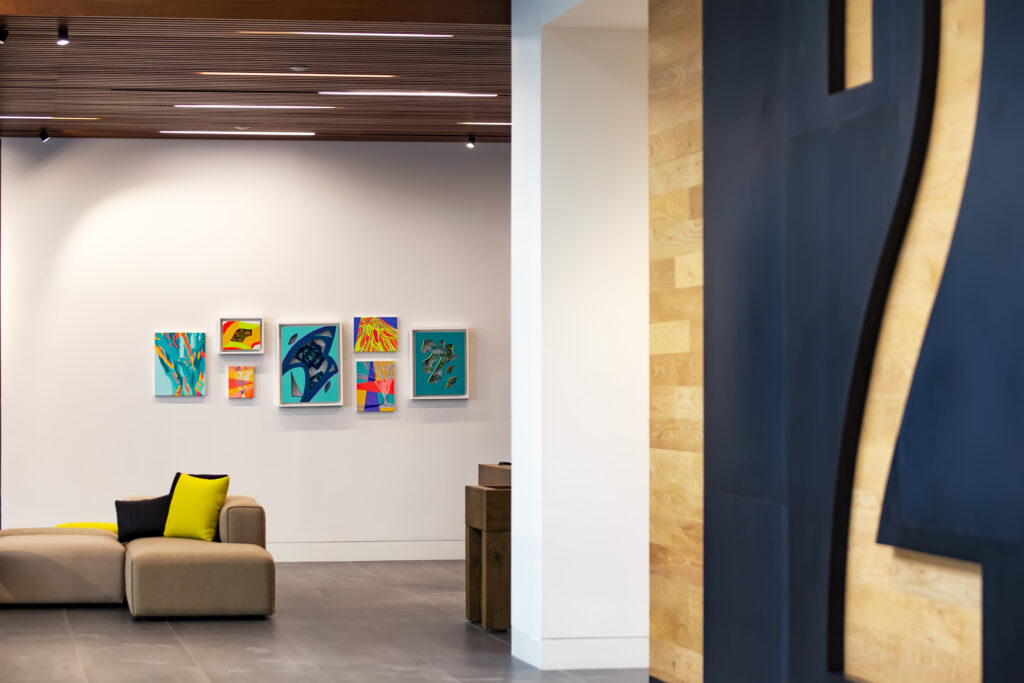 Painting Selections by Cary Reeder 
Vibrant and dynamic mixed media paintings by Houston based Cary Reeder animate the second-floor lounge space. We partnered with Sawyer Yards Houston to find the perfect pairings for this energetic and fresh space. You can read all about Cary's artwork at GreenStreet in our spotlight here.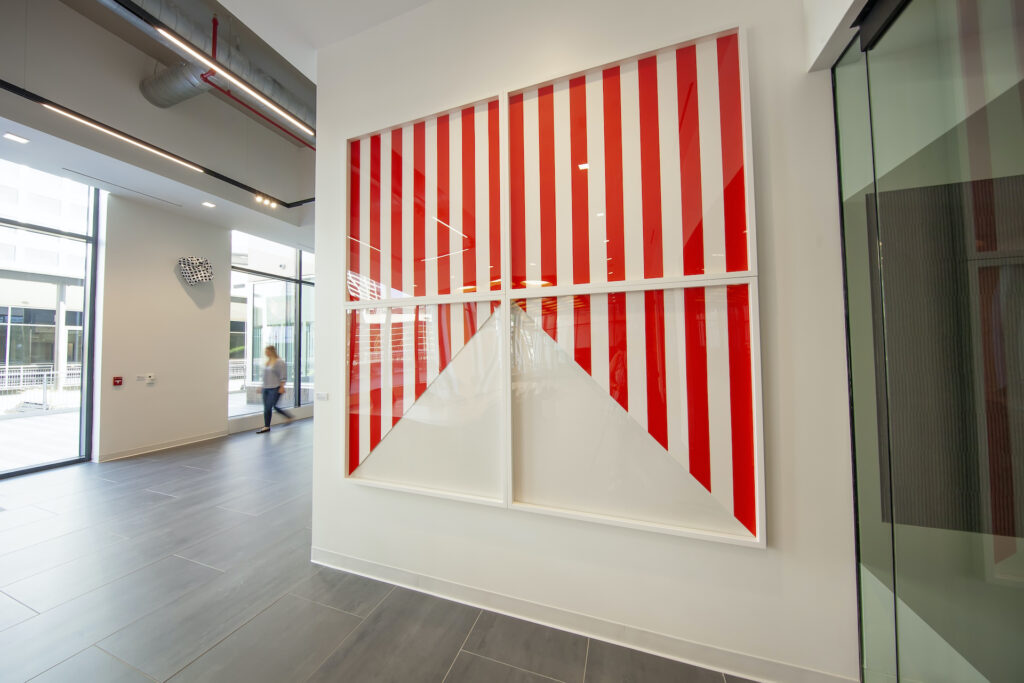 The Missing Square by Daniel Buren
We found this hidden treasure at GreenStreet before its renovation, reframed it, and showcased it like the showstopper that it is. Missing from the flag-like piece are two triangles which together form a square. Is it political commentary? A study in patterns? A little of both? You decide.
All photography by Katya Horner.
---