Acquisitions
Bringing energy into a bright but empty space through the perfect piece
Where we started: Our client, a couple referred to us by a high-profile design professional, had recently begun augmenting their personal collection with well-recognized museum acquisitions. They are drawn to artists with a high-color, high-impact style and designed their new-built home in the Memorial area to provide a neutral contrast on which to display their striking works.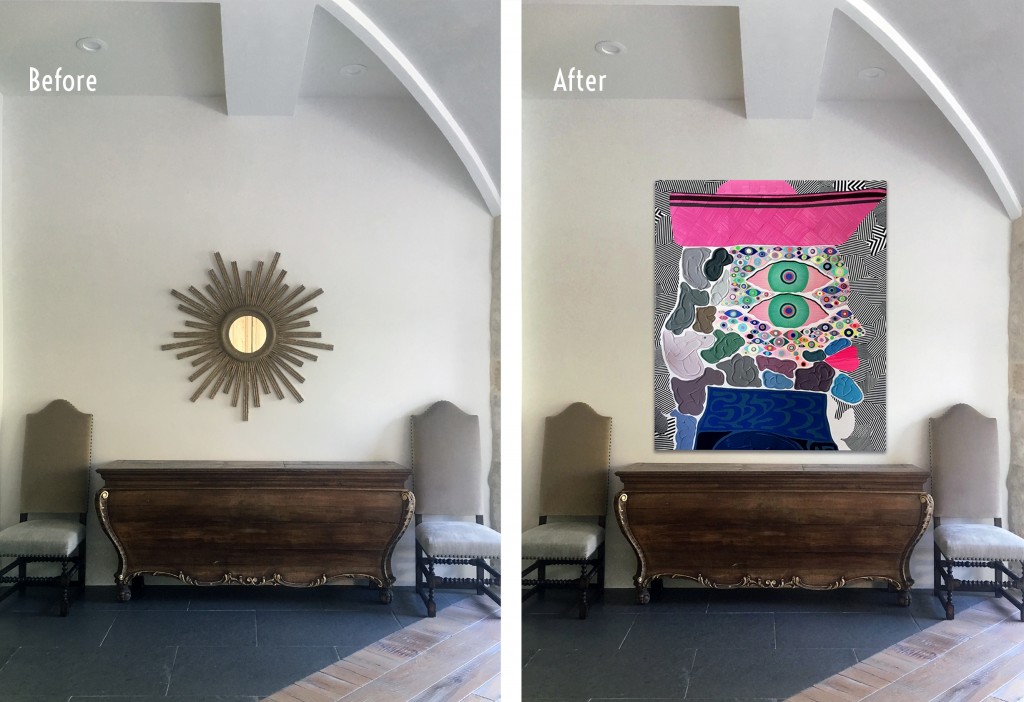 Our Process: Taking their preference for the vibrant and whimsical into consideration, the Weingarten Art Group recommended a piece by expressionist painter Jose Lerma, "Cafresi," done in acrylics and silicone on canvas, which was on view during the Chicago Expo. The client was immediately drawn to the painting, and returned to it several times throughout their survey of the art fair. Because the piece's scale was appropriate for the target space, a capacious dining room, and perfectly aligned with their aesthetic sensibilities, the client decided to purchase and install the work in their new home.
WAG Your Wall: Anchored by a classic dark-wood sideboard and flanking accent chairs, "Cafresi" elevates the dining room from feeling coolly reserved to projecting a sense of both energy and graciousness. The piece visually completes the expansive alcove and injects a much-needed grandeur into the lofty space.
The client, thrilled with their space's transformation, is already investigating their next collection addition. The Weingarten Art Group is excited to continue working with them throughout their art journey.