Collection Development
Our Latest Obsession: Marco Castillo
"It never happened, and I never saw it, so I made it." 
-Marco Castillo
Marco Castillo's reinterpretations of modernist Cuban art, architecture, and design are breathtaking and heartfelt tributes to Cuban craftsmanship from the 1960s and 1970s. We have long admired Castillo's work as a founding member of Los Carpinteros, so when we discovered that he branched out into a solo career, we felt duty-bound to introduce his art to Houston collectors. 
In the past few months, we commissioned two Marco Castillo artworks for prominent private collections in Texas. These works, one from the artist's Iván series and the other from his Low Relief series, offer mesmerizing visuals in addition to a unique connection to the artist's Cuban heritage.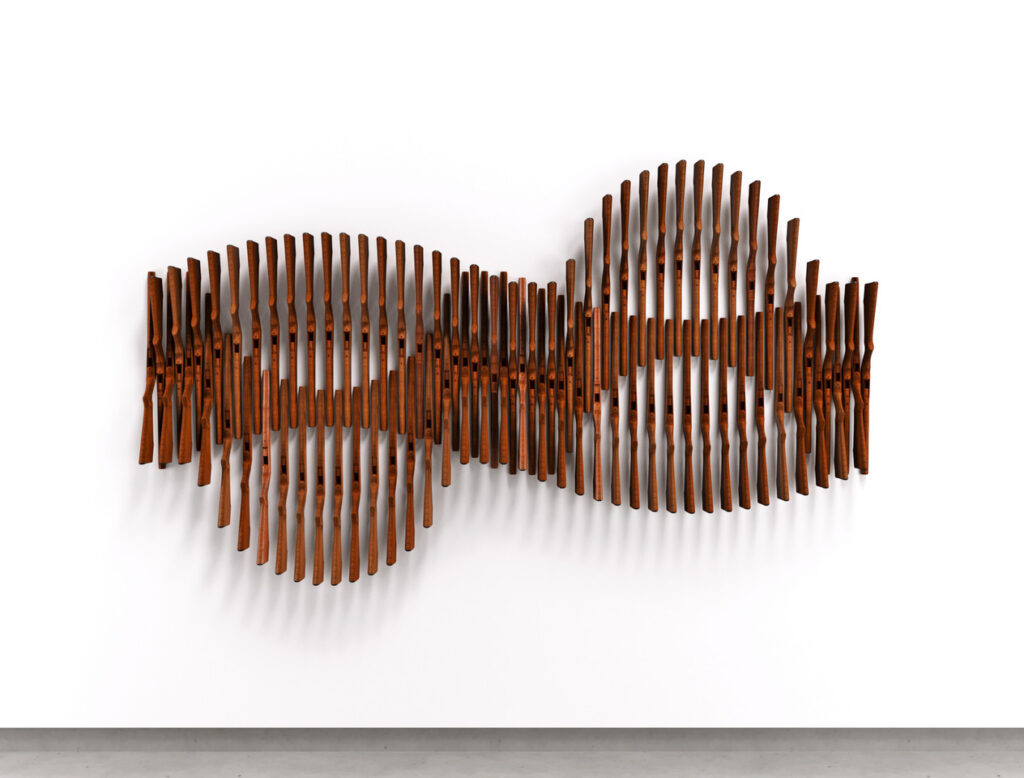 The Iván sculpture commission will feature wooden rifle sculptures that repeat in a bold and hypnotizing pattern to create a near optical illusion, as you can see realized in previous sculptures from this body of work. This series is named after one of Castillo's influences: Iván Espín, a member of the late 1960s pioneering design team at the Cuban Ministry of Light Industry. The crux of the artwork's meaning derives from the historical significance of Cuban design and, of course, militarization. Once installed in our client's ranch house in Fredericksburg, however, its meaning will expand to touch on themes of hunting, wildlife, and the outdoors as it interacts with these new surroundings.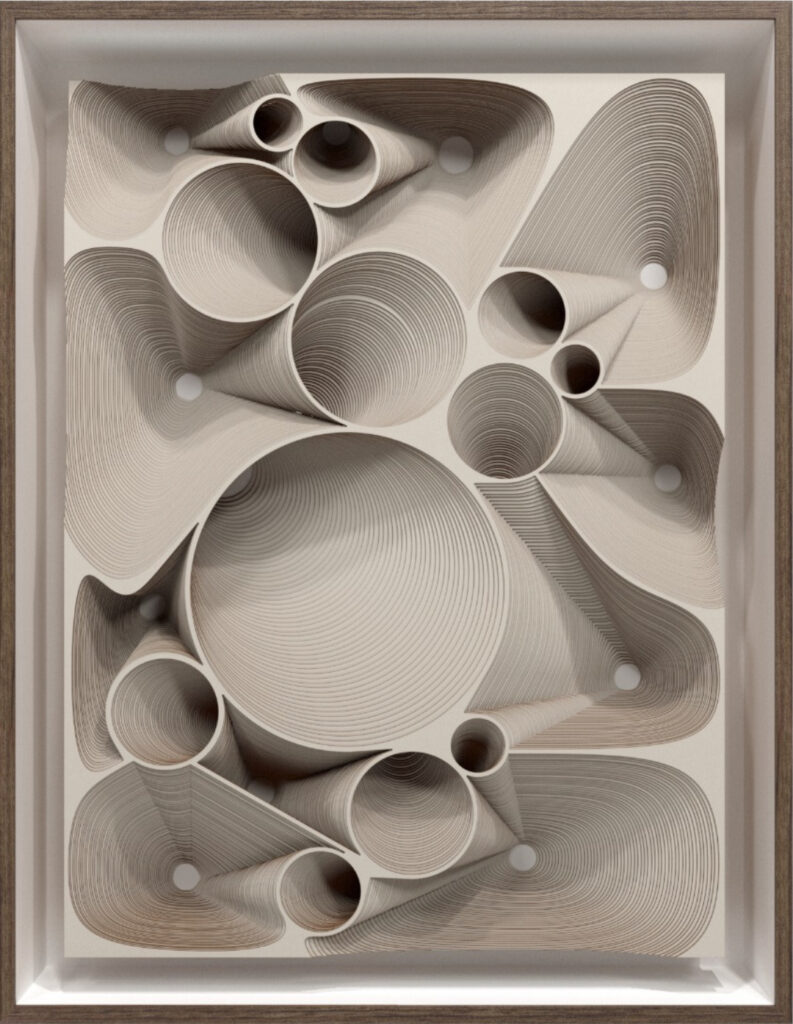 The Low Relief series features razor-sharp geometric carvings with entrancing and physical compositional depth. Though it takes on the appearance of plaster or concrete, it's actually stacks of cardboard many inches thick. These works "evoke architectural elements and capture a historic endeavor for modernist, utopian and high-minded aesthetics," according to his gallery. Such powerful work is sure to speak volumes and spark new conversations once installed in its new Houston home, joining our client's already stunning collection of work by Latin American artists. 
Both commissions by Marco Castillo are in progress. We can't wait to share the final images of these artworks with you when they are complete.